Bhubaneswar, Oct. 12: Senior Congress leader Bijayananda Chaulia has been appointed as the Chairman, OBC Wing of Odisha Pradesh Congress Committee (PCC) on Thursday.
Following the nod of the Congress President, Party's General Secretary KC Venugopal approved the nomination of Chaulia as Chairman of the OBC department, read a press release issued in this connection.
Worth mentioning, Chaulia has been associated with the state Congress party since his student career. His apt in organising the Congress workers at the grass root level, in the outreach sections of the undivided Dhenkanal district in general, and untrodden areas of the Athmallik Sub-division in the Angul district in particular.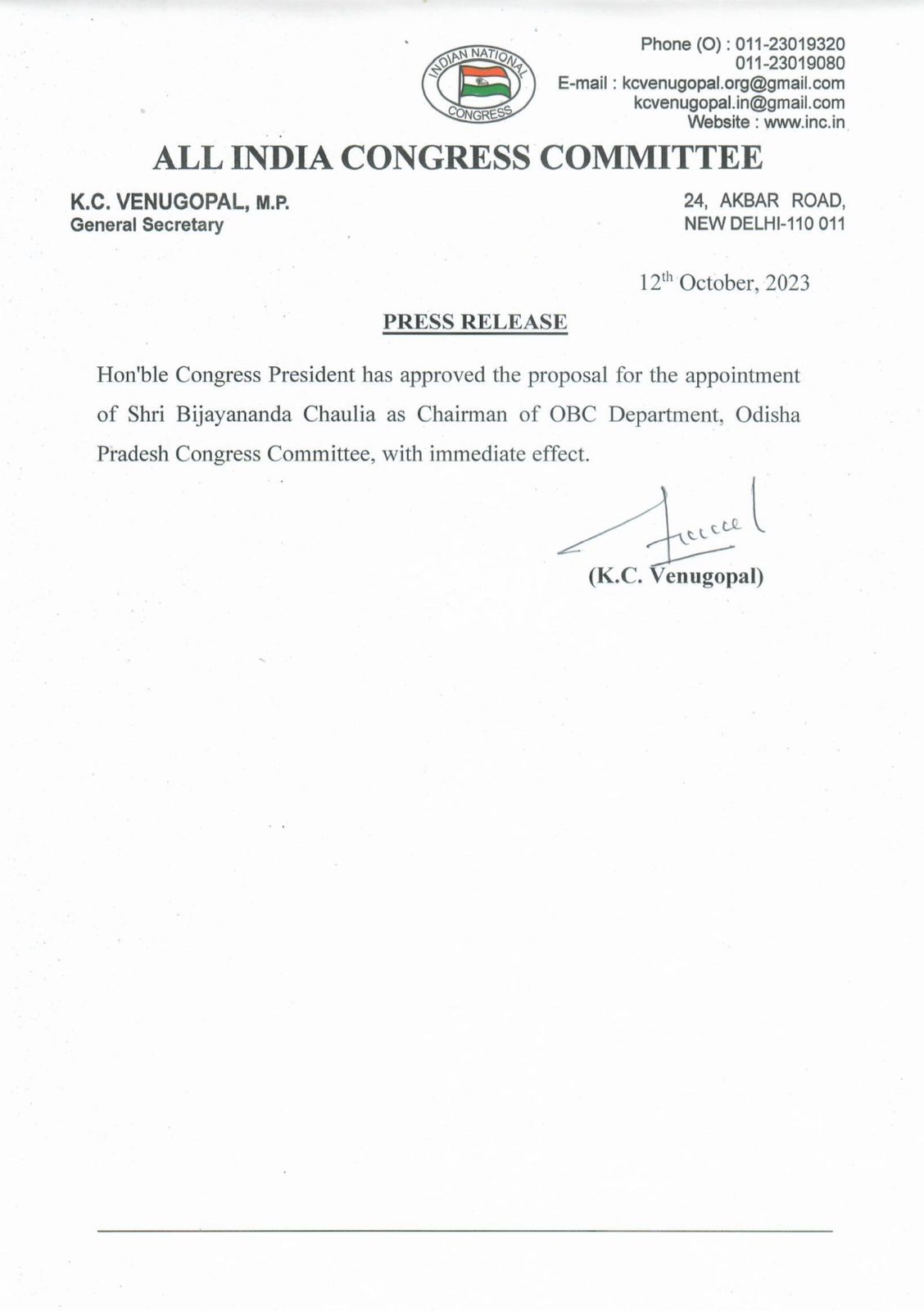 A new spark was found among the youth brigades of Congress after Chaulia was designated as Odisha's OBC Chairman of the national party.