Mrinal Chatterjee
Jayanta Mahapatra, the first Indian poet to win a Sahitya Akademi award for English poetry (for his book Relationships) breathed his last in late August 2023. He was 94. Despite his advanced age and failing health, he was active in what he loved the most- writing poetry and making friends.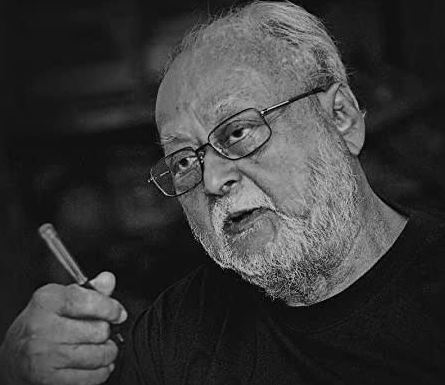 He was one of the most well known Indian poet writing in English across the world. He got many National and International awards including Jacob Glatstein memorial award, Allen Tate Poetry Prize, SAARC Literary Award, Tata Literature Lifetime Achievement Award, an honorary doctorate by Ravenshaw University, and a D. Lit. degree by Utkal University. He is the first even Indian English poet to become a Fellow of the Sahitya Akademi.
He was also awarded Padma Shri, the fourth highest civilian honour in India in 2009, which he returned in 2015 to protest against rising intolerance in India.
Jayanta Mahapatra authored 27 books of poems, of which seven were in Odia and the rest in English. Besides poetry, he experimented widely with myriad forms of prose. He was bringing out the literary magazine, Chandrabhaga. He has also translated from Odia into English. Some anthologies of his translations have also been published.
He taught Physics in Ravenshaw College(now university) and made Cuttack his home, where he breathed his last.

Lord of the Universe

Last night I was looking at the sky and thinking about Chandrayaan 3 landing on the South Pole of the moon. That is the place where human habitation could be possible, if at all.
My heart was swelling with pride. We could be living on the moon, and then who knows probably Mars or even on other planet in another galaxy. The possibilities are endless and mind boggling. I dreamt: We have become the Lords of the Universe.
And then, this morning I read the following:
Let us try understand earth's position in the entire universe.

Big Bang theorists estimate that the universe was born some 15 billion years ago. Fixing earth's formation at 4.5 billion years ago, the primitive life emerged from Earth's primordial soup some 3.8 billion years ago.

It has been calculated that if a map of the known universe were 80 miles long, Earth's-galaxy, the Milky Way, would take up an 8½-x-11-inch sheet.

Earth's solar system would be the size of a molecule on that sheet.

And Earth itself would be a speck on that molecule.

Earth's galaxy is made up of 250-400 billion stars; and earth is only one out of an estimated 100 billion galaxies across the universe.

The sun's total life time as a star that can sustain life on Earth is about 11 billion years; approximately one-half of that destiny already has been fulfilled.

If Earth's history were compressed into a single year, the first eight months (about two billion years) would be completely without life.

During the seventh or eighth month, only primitive Iife-forms would be found.

During the second week in December, mammals would emerge.

About fifteen minutes before the end of the last day of the year, humans finally would appear.

Only during the final five seconds of the year would the written history of humanity appear.

Even more awesome is our relative position in the cosmos.

(The above is an excerpt from a two volume THE ENCYCLOPAEDIA OF THE FUTURE - a compendium of the thoughts and forecasts of hundreds of the world's leading intellectuals and distinguished experts in many diverse disciplines.)

Buy a flat on the moon
After Chandrayaan 3 landed on moon, jokes are doing rounds that builders are advertising for 'earth facing' 3/4 bedroom flats on moon.
But a quick google search showed that there is actually an organisation which is selling land on the moon since 1998. The legal standing of the organisation is unclear. But there are people with surplus money who are buying/gifting land on moon.
Check out this website: https://lunarregistry.com
But be very careful before you shell out your hard earned money.

India's space mission and 3 cartoons
2014: A controversial cartoon was published in America's well known newspaper New York Times after ISRO's first attempt and sent Mangalyan at a very low cost. In this cartoon a moustached rustic person with a cow was shown knocking at the door of the 'elite space club'. Perhaps western countries could not easily accept the qualification of India to join the so-called elite space club (group of elite countries in the field of space research).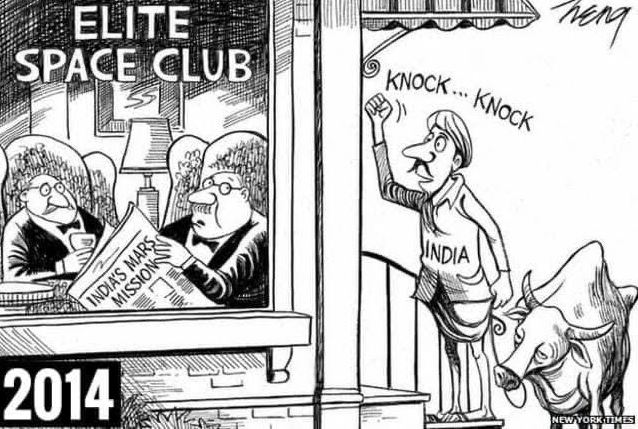 2017: India created history by placing 104 satellites in orbit at one time. ISRO has already attracted the attention of the whole world for satellite launch at a low cost.
A cartoon was published in Times of India with the same context and same characters. But the situation is completely opposite. Developed countries were knocking on India's door to make their own space missions successful. This was a strong response to the New York Times cartoon of 2014.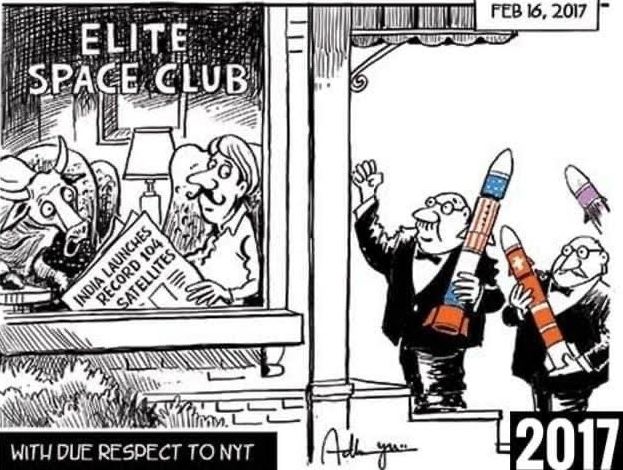 2023: India again created history by being the first country to safely land the spacecraft on the South Pole of Moon. The scars given by the New York Times' sarcasm almost a decade ago still persist in the minds of many Indians. The third cartoon collected from social media indicates that. After India' Mangal Mission, the moon mission has also been successful.

Mukesh and Sailendra @100
Mukesh, one of the most distinctive play back singers of Bollywood was not expected to be in this profession. Neither was Sailendra expected to be one of the most popular lyricist of Bollywood.
Born on 22 July 1923 as Mukesh Chand Mathur in a upper middle class family ( his father was an engineer)
Mukesh became an iconic singer, though he started his career as Actor-Singer.

Born on 30 August 1923 Shailendra first started attending mushairas and kavi sammelans (poetry conferences) while he was working at Matunga Railway Workshop in Bombay. It was during this time that he got involved with the Indian People's Theatre Association (IPTA), the cultural wing of the Communist Party of India (CPI), and began writing socialist-themed poems and songs set in post-Independence India.

Actor, producer and director Raj Kapoor happened to hear Shailendra recite the poem at an IPTA function. Raj Kapoor was then preparing for his directorial debut Aag. He offered to buy the rights of some poems from Sailendra for a then-handsome sum of Rs 500, but Shailendra refused. Much later, Shailendra did reconsider, and a long and fruitful collaboration then happened between Kapoor and Shailendra.

Some of Mukesh's songs, written by Shailendra, composed by Shankar-Jaikishen and picturised on Raj Kapoor, are immortal. These include 'Awara hoon' ( Awara ), 'Mera joota hai Japani' ( Shree 420 ), 'Sab kuchh seekha hamne' ( Anari ), the Jis Desh Mein Ganga Behti Hai title song and 'Dost dost na raha' (Sangam ).
(Tribute caricature of Mukesh by Jayaraj Vellur, Kerala)
Disclaimer:
This is the personal opinion of the author. The views expressed in this write-up have nothing to do with www.prameyanews.com.