New Delhi, Oct 24: Prime Minister Narendra Modi on Tuesday wished the nation on the occasion of Vijaya Dashami.
In a post on X, he said that the festival conveys the message of good prevailing over the evil forces.
"Wishing you all a Happy Vijaya Dashami!" he said.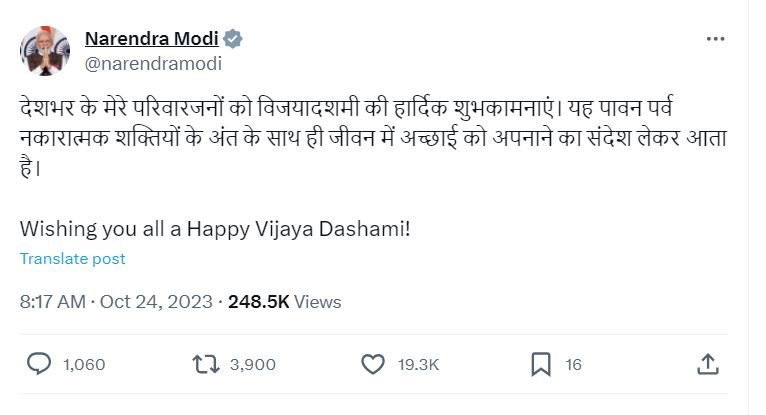 The nation is celebrating Dussehra, a significant Hindu festival marking the culmination of Navaratri.
(IANS)