Mrinal Chatterjee
As the war between Israel and Hamas continues, with more destruction, casualty and human suffering peace seems elusive. The Russia-Ukraine war has not shown any sign of ending even after 21 months. The world seems to inch towards a catastrophic world war.
In times like this I remember George Orwell's dystrophic novel '1984' in which the English Socialist Party ("INGSOC" for short) of Oceania has three slogans: "War is Peace; Freedom is Slavery; Ignorance is Strength".
We are typically taught that knowledge is power/strength. In this novel, the party insists that ignorance is strength. In knowing less, there is much less responsibility on the individual. Ignorance, lack of knowledge, frees an individual from responsibility, commitment, duty, etc. If the individual is free from these human experiences which are the burden of knowledge, the individual can become much more woven into the mass entity of the "Party" and of Big Brother's regime. If that is the case, then the individual loses individuality and becomes part of something much bigger and, logically, much more powerful. Give up freedom of thought and rights to knowledge and make up part of a larger mass of people who lose individuality and become a part of something much bigger and more powerful. Give up knowledge and become part of the fabric of the party. Let Big Brother do the thinking for you.
The war rages on. The weapon manufacturing nations get wealthy. Common people suffer. But they do not learn to live in peace. They continue to believe: War is Peace.
Sarat Misra
Sarat Misra, veteran journalist, former Editor of Samaja, one of the most respected Odia dailies and Anupam Bharat breathed his last recently at the age of 87. Winner of the prestigious Press Council of India's Raja Rammohan Ray Award, Sarat Misra worked in several Odia and English newspapers. He started his career as a journalist with Cuttack based Eastern Times, moved to Kolkata and worked in Amrita Bazar Patrika for a long time before he returned to Odisha as the News Editor of the newly launched daily Sambad. After some years, he joined Anupam Bharat in Berhampur as the Editor, before becoming the Editor of Samaja. After retiring from Samaja he became the editor of a fortnightly news magazine Pratinidhi.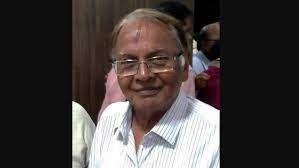 I knew him from his Amrita Bazar Patrika days. I used to write occasional pieces in its Sunday section, which he used to edit. I remember meeting him once in his office in Calcutta. I was in my early-twenties; he was the editor of the Sunday section of Amrita Bazar, which then was a very popular newspaper. He treated me with the courtesy of a bhadrolok and I instantly liked him.
I met him again few years later in Odia daily Sambad as the News Editor. I was a freshly recruited trainee subeditor-cum-reporter. He treated me with the same courtesy. In fact he treated everyone the same way. He and (C.Dev Swain brought from Economic Times) taught us journalistic writing.
Sarat Babu offered me to write a weekly column in Samaja Saptahiki, when he became the Editor, which I did.
Last time I met him, he was not well. But he had the same friendly smile and a sharp sense of humour.
His demise is a personal loss. May he rest in peace.
AI
Collins Dictionary has named the abbreviation of artificial intelligence (AI) as its word of the year 2023, defining it as "the modeling of human mental functions by computer programs."
The term "artificial intelligence" was coined and came into popular use in early 1950s. It was Alan Turing, who published "Computer Machinery and Intelligence" in 1950 which proposed a test of machine intelligence called The Imitation Game.
The late 1950s through the 1960s was a time of creation. From programming languages that are still in use to this day to books and films that explored the idea of robots, AI became a mainstream idea quickly.
The 1970s showed similar improvements, such as the first anthropomorphic robot being built in Japan, to the first example of an autonomous vehicle being built by an engineering graduate student. However, it was also a time of struggle for AI research, as the U.S. government showed little interest in continuing to fund AI research.
Most of the 1980s showed a period of rapid growth and interest in AI followed by a lull in 1990s. It was in the new millennia that we saws a surge in common-use AI tools, such as virtual assistants, search engines, etc. This time period also popularized Deep Learning and Big Data.
What about the future of AI?
The way technology is developing, we can never entirely predict the future. However, considering the research trends, we can expect to see further adoption of AI in several areas including medicine, law, media, entertainment and others. Businesses of all sizes will adopt AI. It will trigger changes in the workforce as more automation eliminates and creates jobs in equal measure. Future days will see more robotics, autonomous vehicles, and so much more.
Bye Padmini
Close on the heels of saying goodbye to diesel Double Decker buses, Mumbai has bid adieu to its iconic Premier Padmini Taxi, fondly called 'Kaali Peeli' (black and yellow).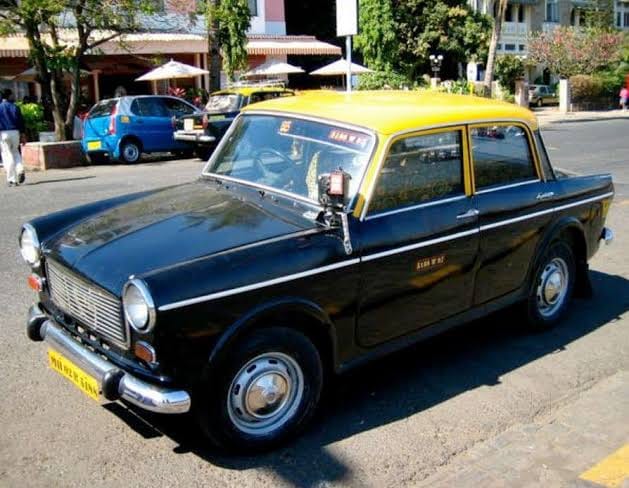 Though, there are still 40 thousand odd Santro 'Kaali Peeli' jostling for space along with Ubers, Olas and Merus, the six decades old Premier Padmini is the brand that brings nostalgia.
These humble, non-air-conditioned taxis that have been part of several Bollywood films like Khuddar, Taxi No 9211 etc, will remain etched in memory of many Mumbaikars.
Meanwhile the kalo-halud (black and yellow) ambassadors are still going strong in Kolkata.
Tailpiece: Gyan
Insaan apni dukh se nehi
Dusron ke such se pareshan hai
Men are not unhappy at their own sorry
They are unhappy as others are happy.
(Seen hand painted on the back of a truck)
Tailpiece: Karwa Chauth
Halloween and Karwa Chauth falling on almost one day tells a lot about the unspeakable stories.
(Courtesy: J.P.Jagdev on social Media)
Disclaimer:
This is the personal opinion of the author. The views expressed in this write-up have nothing to do with www.prameyanews.com.