Mrinal Chatterjee
This year on Independence Day I was at Leh, capital of Ladakh Union Territory. Ladakh bordering China and Pakistan is strategically very important from the defence perspective. Therefore there is heavy army presence in the entire Ladakh.
People of Ladakh have no fascination for Pakistan or China. They like to call themselves proud Indians. Almost every household that I could see had tricolour fluttering from the top. Many vehicles had tricolour flag tied to it.
Adventure
On my way to Pongong Lake from Hunder, I got an experience of adventure motoring as I crossed 'Pagal Nala'. Here streams from the hills meet Shyaok River. The water level rises and falls as per the flow of water from the hills. The path of the steam also changes unexpectedly.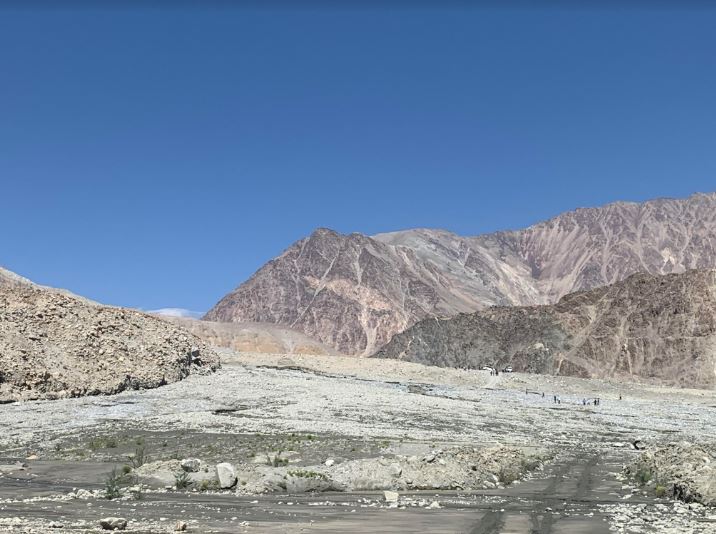 As we reached there, the water level was high and several vehicles were stuck on either side. After waiting for over one hour for the water to subside or some JCB machine to arrive and do something, driver of my vehicle Sonam said, saab, chalte hain, jo hoga dekha jaiga. (Sir, let's go, whatever happens, happens). I said, chalo and sat on the front seat with bravado, but God, was I scared! He drove like a mad man; every moment I thought the vehicle is going to overturn. In less than ten minutes ( it seemed like eternity) we crossed the nala. We stopped. Embraced each other. Waited for other vehicles to follow us. None did. We started our journey towards Pongong.
Pangong
Pangong Lake, situated at a height of almost 4,350m, is the world's highest saltwater lake. Its water, which seems to be dyed in blue, stand in stark contrast to the arid mountains surrounding it. Extending to almost 160km, one-third of the Pangong Lake lies in India and the other two-third in China.
A National flag was fluttering at a height. I went up. Looking at the blue expanse of the lake, with the tricolour fluttering was a sight that could overwhelm any Indian at heart.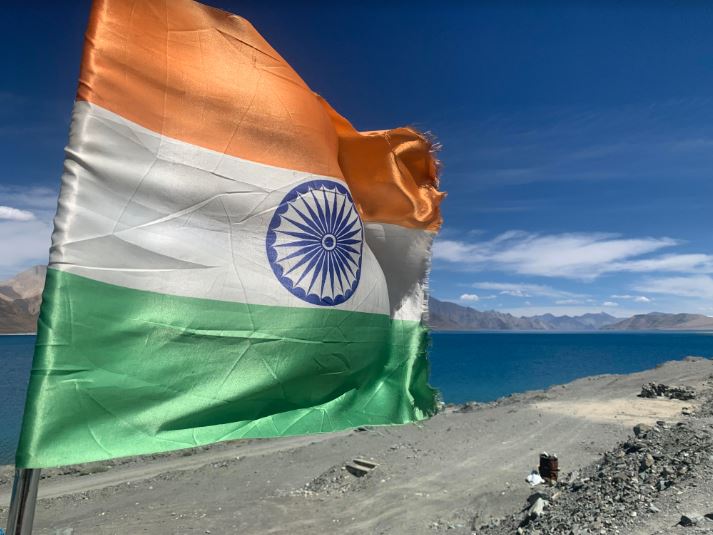 Moneitisation
Some scenes from the blockbusters film Three Idiots were shot on the bank of Pangong lake. Remember the scene in which Kareena Kapur comes on a canary yellow scooty wearing a helmet and meets a perplexed Amir Khan.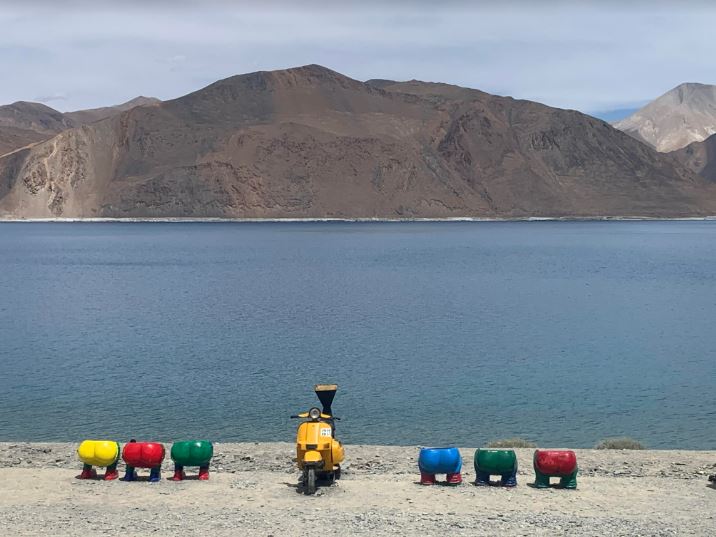 Now some enterprising persons are monetising that by offering you to sit on the yellow scooty, wear helmet and get photographed at a price of Rs 40/- per photograph.
Disclaimer:
This is the personal opinion of the author. The views expressed in this write-up have nothing to do with www.prameyanews.com.