Mrinal Chatterjee
Recently I was invited for a discussion on 'Mahatma Gandhi and rural India' on television.
Mohan Das Karamchand Gandhi was a city-born (Porbandar in Gujarat) and city-educated (London) person whose professional commitment took him to Durban in South Africa. It was only when he came back to India on the advice of Gopal Krishna Gokhle, one of the pioneers of freedom movement in 1915, toured extensively across the country to 'see' and 'know' the land and its people- that he realized the need and potential of rural India.
However, a blueprint of the emancipation of India was in his mind since 1909 as he wrote Hind Swaraj which brought together his three basic themes of swaraj: self-respect, self-realisation and self-reliance. In privileging the rural over the urban, Gandhi was arguing for a minimal state, since he saw the state essentially as an instrument of violence.
As Gandhi got a feel of rural India, appreciated its problems and potential- the thought of Gram Swaraj gradually crystalised.
Gram Swaraj (village self-rule) is the central concept of Mahatma Gandhi for India's rural reconstruction and development. This concept was later further developed by Vinoba Bhabe and others. Gram Swaraj promotes conversion of every village into a self-efficient autonomous entity where all the systems and facilities for a dignified living are available. It envisages a decentralized form of Government where each village is responsible for its own affairs, as the foundation of India's political system. It envisages creation of self-sufficient and self-governed villages, which can look after the basic needs of its people like decent livelihood, food, shelter, health, education, justice dispensation system, general sanitation and general well-being based on ethical and spiritual constructs. In this village women will be respected and there will not be any discrimination based on caste or religion. Egalitarianism will be a social practice.
Gandhi penned his first thoughts on Gram Swaraj in his book Hind Swaraj, which he wrote in just nine days, aboard a ship while he was travelling from London to South Africa in 1909. It contains his thoughts and philosophy on several subjects. It is also often cited for its considerable influence on the Indian freedom movement along with Satyartha Prakash (1875) by Swami Dayananda Saraswati, Anand Math (1882) by Bankim Chandra Chattopadhay, Unhappy India (1928) by Lala Lajpat Rai and several other.
His ideas were later crystalized as he actively practiced experiments of rural reconstruction in Champaran in 1917, Sevagram in 1920 and Wardha in 1938. He also urged his followers and colleagues to focus on rural reconstruction.
The question that is often asked: how relevant are Gandhi's thoughts regarding Gram Swaraj in present post-modern times?
I'll try to answer this next week in this column.
Howrah station
I live in a small town in central Odisha with a recorded history dating back to 16th century with less than one lakh population. Kolkata's present population is about 2 crores - that is 200 times more than Dhenkanal, Mumbai and Delhi are even more. I have been living here for over 23 years now, and have gotten used to the open space devoid of crowds. The railway station wears a deserted look most of the times of the day.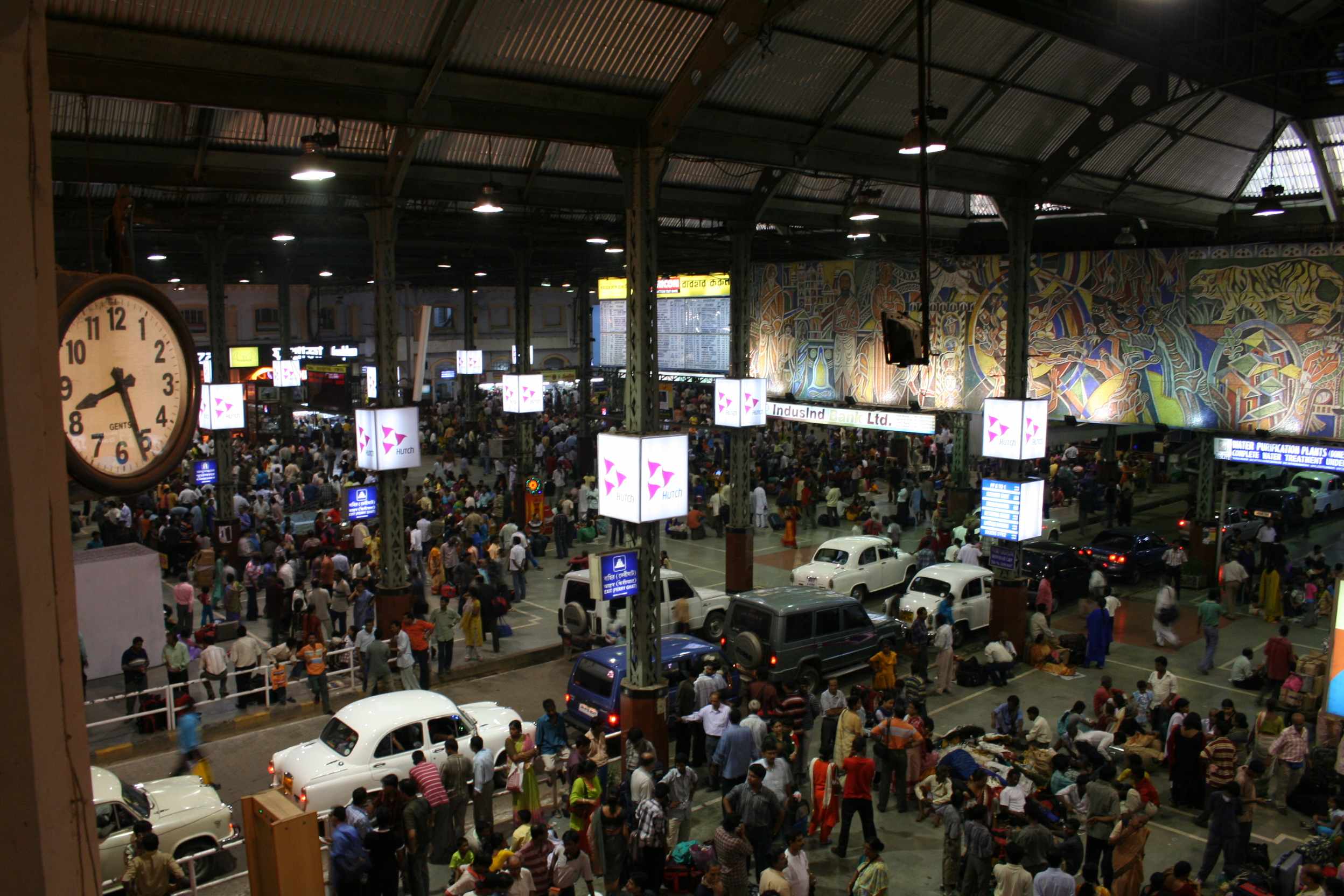 In stark contrast, Howrah station, which I visited recently, was teeming with millions. For record, Howrah Junction, located in Kolkata (opened to the public in 19905), is the busiest railway station in India, serving over one million passengers per day. It has 23 platforms, making it one of the largest railway stations in the country.
It was so crowded that at one point I felt completely disoriented. Then standing beneath the grand old clock I forced myself just to look around as if you did not exist, or exist like an inanimate object like that old signboard. And then it made sense. You discover a pattern in the seeming madness. You notice a cancer patient with tubes taped to his blackened nose waiting to board the train on an overcrowded platform, two young lovebirds chattering sweet nothings to each other oblivious of the din around, some people having a nap right on the platform, even as thousands of passengers are passing by. You see the kaleidoscope of life and realize: life in deed is beautiful.
Vitamin Lassi
I saw a board at Bhubaneswar roadside: Vitamin Lassi.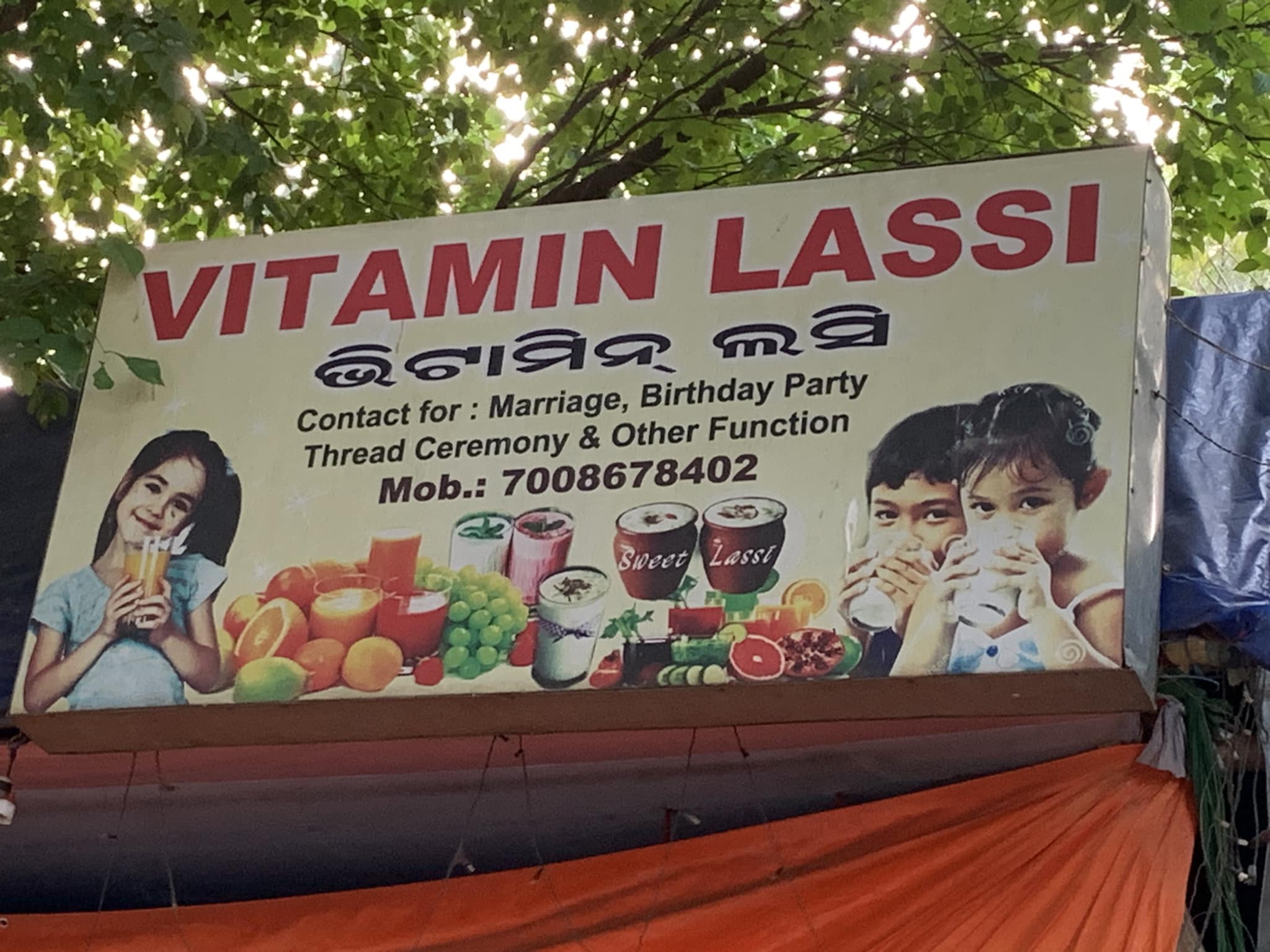 Lassi may have some ingredients which may have vitamin in it. It may also have protein, carbohydrates, and loads of fat. Some minerals also could be found.
But foregrounding only 'Vitamin'!
Why, bro, why?
I could not ask, as the shop was closed.
Life Insurance
The way the smart executives explain the benefits of life insurance, it seems you earn more profit being dead, than alive.
Disclaimer:
This is the personal opinion of the author. The views expressed in this write-up have nothing to do with www.prameyanews.com.