Mrinal Chatterjee
That Durga Puja is a big festival in Bengal is a known fact. Kolkata, which has a 300-year-old tradition of 'sarbajanin' (community) Durga Puja, wears a colorful look and with its 1000-plus puja pandals turns into the biggest open-air art installation in the country. From depicting partition trauma to recreating the works of Sukumar Roy, to creating a pandal with the theme of shadow- the puja pandals are feast for the eyes of art connoisseurs.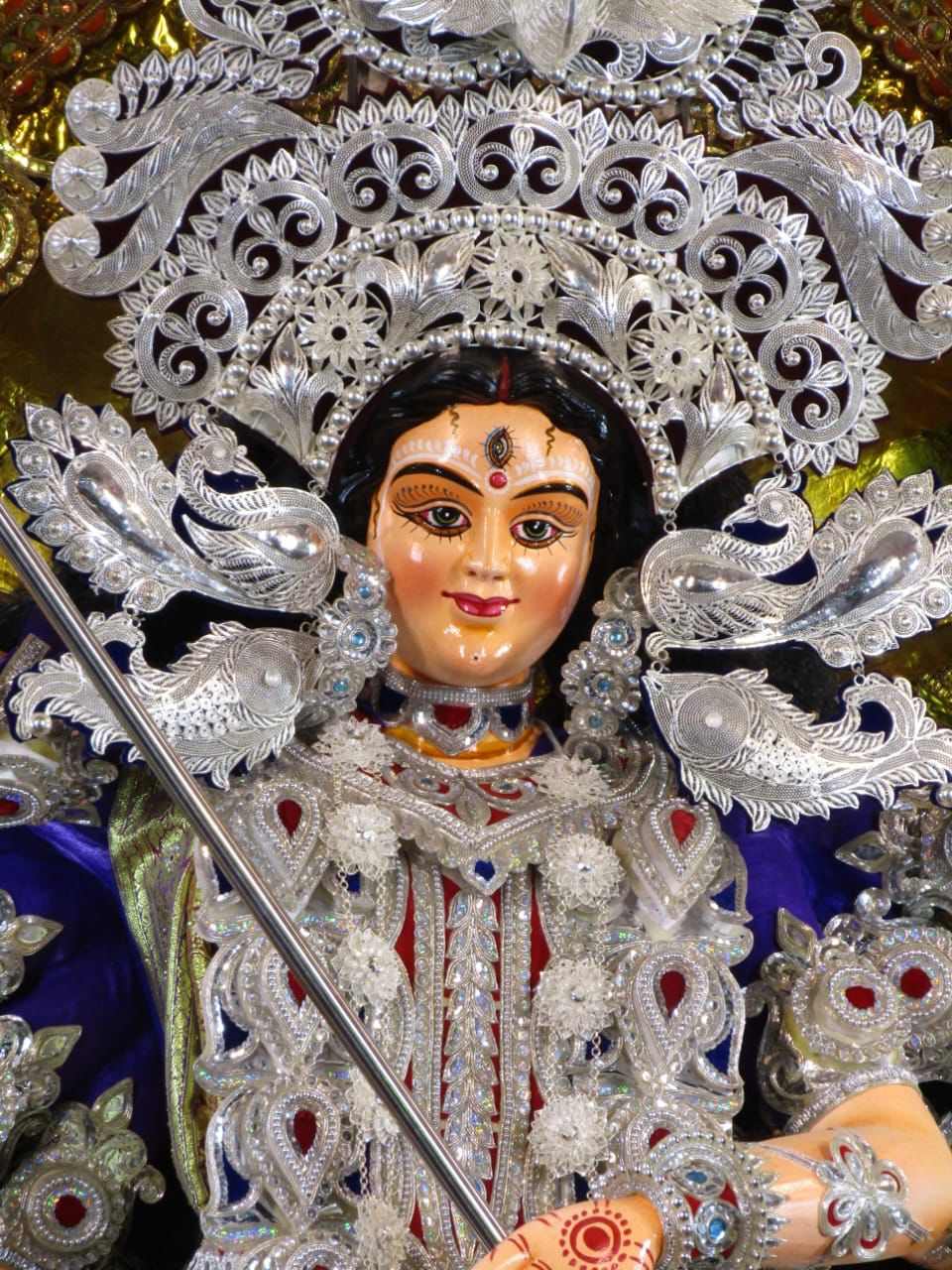 Cuttack in Odisha also has the tradition of 'community' Durga Puja that goes back to 16th century. Legend has it that it was Sri Chaitanya Dev, who visited Cuttack in 1518 and stayed at Binod Behari Temple started Durga Puja. Netaji Subhas Chandra Bose started community Durga Puja in Odia Bazar, where he was born.
Over time Durga Puja in Cuttack has turned into a big festival, celebrated by all communities. The main attraction of Durga Puja in Cuttack are the idols adorned with silver filigree ornaments, which is a specialty-craft of Cuttack.
Nirendranath Chakravorty@100
Birth centenary of Nirendranath Chakrabarty, one of the path breaking poets of Bengal began on 19 October. He was born in 1924 at Faridpur district of undivided Bengal in 1924. After graduating from the University of Calcutta, he started working in newspapers. He became known for his poignant poetry and sharp prose.
One of his most well-known poem is ULAGNA RAJA(The Naked King). He was conferred Sahitya Academy award for an anthology of poems titled Ulagna Raja. He also wrote extensively for children, a trait many Bengal litterateurs have had from Bankimchandra, Rabindranath to Sunil Gangopadhaya and Samaresh Bose.
Kishore Kumar
Kishore Kumar is arguably the most-heard male play-back singer of Bollywood. More than three and half decade have passed since he died on 13 October 1987 on the day of his brother Ashok Kumar's birthday. But his songs are still uber-popular.
Kishore Kumar was not only a playback singer but also an actor, composer, lyricist, and director.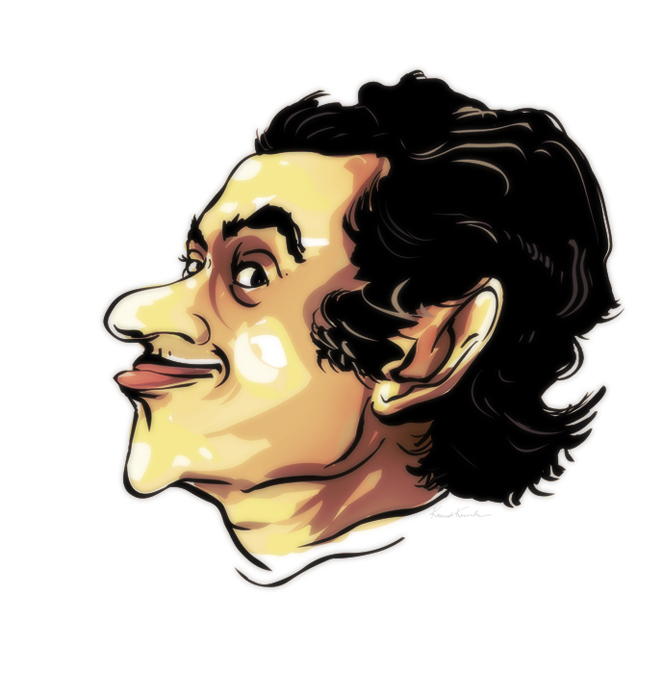 Born as Abhas Kumar Ganguly on 4th August, 1929 at Khandwa, now in Madhya Pradesh into a wealthy and educated family, he was not institutionally trained in music. But he became arguably the most popular voice of Bollywood. He started his cinema career as a chorus singer at Bombay Talkies, where his brother Ashok Kumar, by then an established hero, worked. Music director Khemchand Prakash gave Kumar a chance to sing "Marne Ki Duayen Kyon Mangu" for the film Ziddi (1948). He never looked back.
He was eccentric and moody and had his share of problems with the Government during the emergency. So much so, his songs were not played on AIR for a long time. He was uber-romantic. He married four times. His first wife was His first wife was Bengali singer and actress Ruma Guha Thakurta aka Ruma Ghosh. Their marriage lasted from 1950 to 1958. He married Madhubala in 1960, even as she was suffering from cancer. Their marriage ended with Madhubala's death on 23 February 1969. Kumar's third marriage was to Yogeeta Bali, and lasted from 1976 to 4 August 1978. Kumar was married to Leena Chandavarkar from 1980 until his death.
Caricature by Uday Mohite
Hemis Monastery
Hemis monastery in Ladakh was first established in the 11th century by the revered Tibetan Buddhist master Naropa. It was later re-established in the 17th century by the Ladakhi King Sengge Namgyal.
Situated little far from Indus river, nestled in the breathtaking landscapes of Ladakh this monastery this ancient monastery is a harmonious fusion of Tibetan architecture and Buddhist traditions.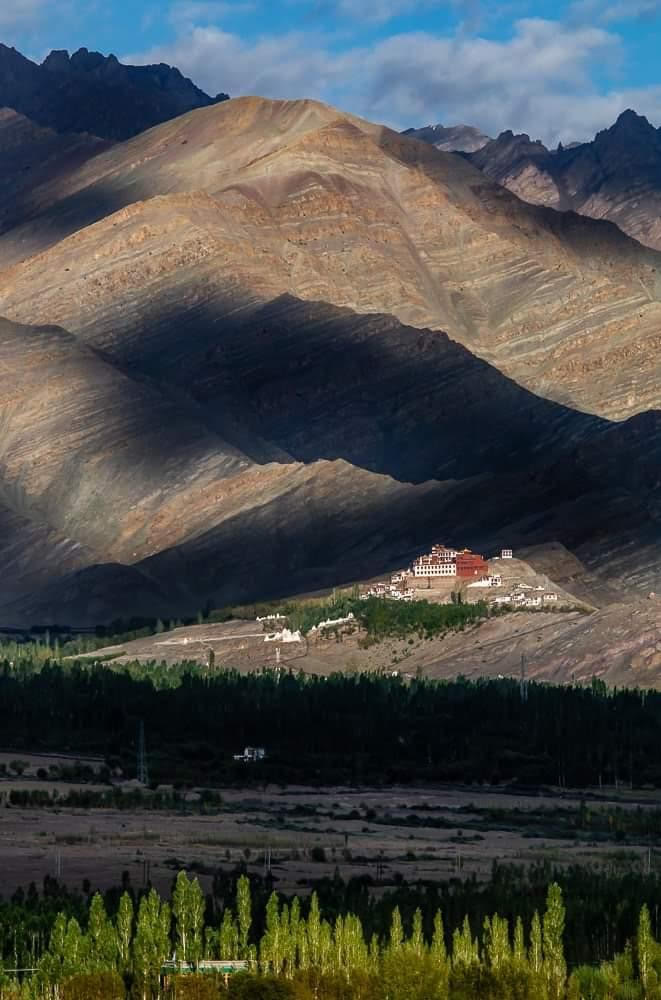 It observes a 2-day religious ceremony in June known as the Hemis Festival. This festival is celebrated in honour of Padmasambhava, who, it is believed hailed from Odisha.
I visited the imposing monastery in early September this year.
Tailpiece: Ladli
Saw this morning at the back of a Haryana registered truck: Jija ki Ladli.
Translated into English, it reads: Elder sister's husband's darling.
Papa ke Ladli suna tha; aab " Jija ki Ladli'!
Mera desh badal raha hai!
Disclaimer:
This is the personal opinion of the author. The views expressed in this write-up have nothing to do with www.prameyanews.com.