Mrinal Chatterjee
As I bid adieu to Ladakh, a pal of gloom envelopes me. I was in Ladakh for just twenty days, too short a time to even know a place closely. But there is something called 'love at the first sight' which happened even before I landed at Leh airport. The mighty barren mountains did that trick.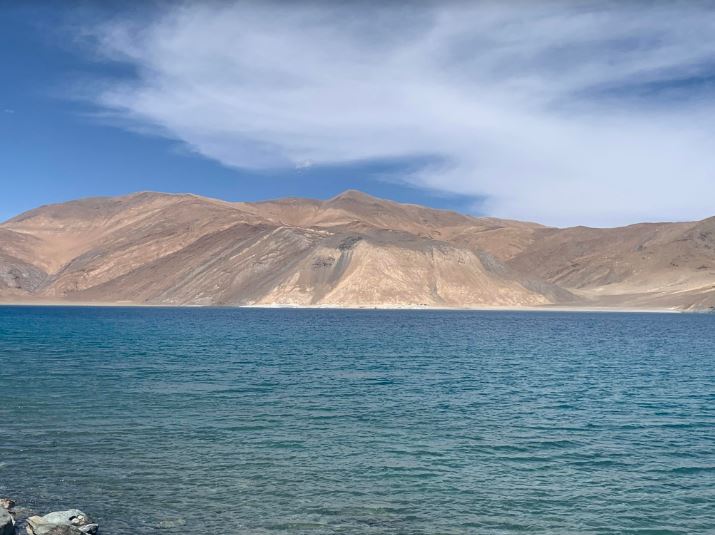 With time the felling intensified. As I moved around the small city of Leh and not-so-small Kargil on foot, discovering its lanes and by lanes, gurgling nameless streams, tasting the ripe apricots and still raw small apples, sipping the salty butter tea and sweet honey and mint potion- I was deeply in love with this land and it's people. Ladakh is often called cold desert. Yes, it is that, but with a warm heart.
I did many things here for the first time in my 62-year-old life. I rode a double-humped camel through sand dunes overlooking barren mountains. I crossed a rising stream on a four-wheel drive SUV. I spent two consecutive days just looking at the snow-clad mountains and an entire day looking at the 1000-year-old paintings in an age-old monastery. I spoke to street vendors in traditional dress simultaneously knitting woollen topi and selling apricots. They offered me few apricots- khao. I got to know a young man from Bihar painting traditional mandala and mantra paintings. I met a lady travel agent, who offered me tea and gave me health tips to reduce my fat tummy. I met two kids- one two years old and the other 7 years, who insisted to be with me. I am overwhelmed by the love I received from Ladakh.
I'll have to come back again.
Bindeshwar Pathak
Bindeshwar Pathak, founder of Sulabh International died on 15 August 2023. Born on 2 April 1943, Pathak was a trained sociologist and social entrepreneur.
Sulabh International, the organisation he founded in 1970 in Bihar has been doing wonderful work in the field of sanitation. So much so that public toilets in India mostly go by the name Sulabh Souchalaya. Besides sanitation, Sulabh International promotes human rights, environmental sanitation, non-conventional sources of energy, waste management and social reforms through education.
Tell-all Book
Remember Indrani Mukherjee! No? Ok, of the 2015 sensational Sheena Bora murder case..?
Now you remember. Her memoir titled UNBROKEN has recently been published.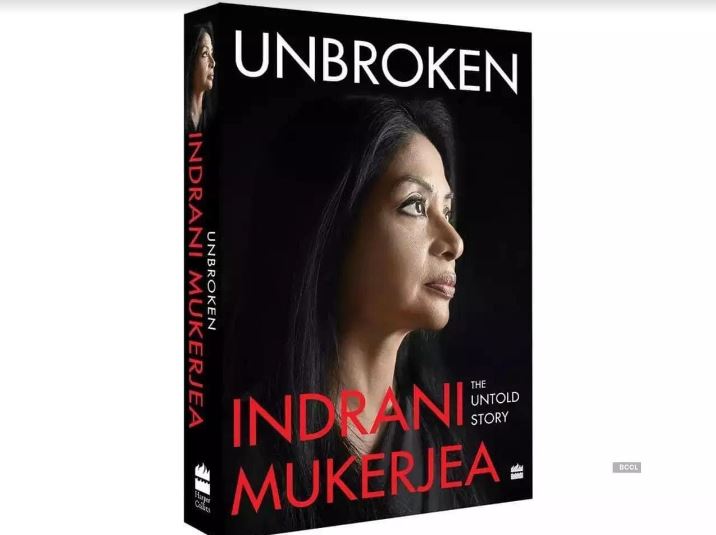 In her tell-all memoir, Indrani doesn't hold back or minces her words. From her traumatic childhood in Guwahati, the time she spent in Calcutta in the 1980s to her meteoric rise as a media baron in Mumbai, the city of dreams, and finally, the 2460 days she spent in Byculla jail as prisoner number 1468-she narrates it all in her own words, for the very first time. It is a saga of trauma, betrayal and all consuming ambition.
I'll be surprised if a web series is not made on this.
OMG-2
Last night I went to watch OMG-2 with my family- spanning three generations including my 30 year old son, and 83 years old mother. We decided to watch this film over Gadar-2 as all of us liked Paresh Rawl starrer OMG, released in 2012. Little did we know that OMG-2 was on sex education, still a taboo subject in many households, including ours. We felt embarrassed.
The film presented strong arguments in favour of sex education to dispel misconceptions leading to several physical and mental problems. Pankaj Tripathy as the Shiva-bhakt middle class father was very good. One dance sequence with Akhyay Kumar attempting Purulia Chhau style jumps and twirls was particularly good.
Tailpiece: One Mistake…
The road to Kargil from Leh passes through one of the highest motor able paths, with scary hairpin bends. I was little scared. And then I saw, this sign at the back of the truck in front of our car: One Mistake, Game Over.
Disclaimer:
This is the personal opinion of the author. The views expressed in this write-up have nothing to do with www.prameyanews.com.