Bhubaneswar, Oct 28: Kumar Purnima, celebrated on the full moon day in the month of October-November, holds special significance in Odisha. It is a day dedicated to Goddess Laxmi, the deity of wealth, and is commonly referred to as Kumar Purnima because young girls in the region participate in traditional rituals with the hope of finding their ideal life partners.
Here are seven key aspects of this unique festival:
Morning and Evening 'Anjulis':
Maidens rise well before sunrise, take a bath, and adorn themselves for the 'Janhi Osa' ritual. During this ceremony, they offer a palmful of 'khae' (puffed rice) along with items like striped gourd, cucumber, banana, coconut, gua (betel nut), etc., known as 'Anjuli,' to the sun. They also light a lamp and perform a puja to seek blessings for a suitable bridegroom. This ritual is repeated in the evening with a variation called 'Chanda chakata.'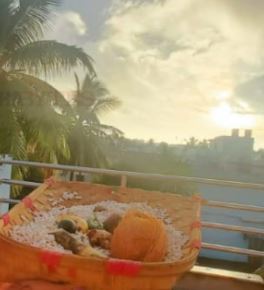 Aspiring for a Handsome Husband like Kartikeya:
Lord Kumar Kartikeya, the son of Lord Shiva and goddess Parvati, was renowned for his handsome appearance and was considered the most eligible bachelor among the gods. Therefore, young maidens celebrate Kumar Purnima and perform these rituals with the hope of finding a husband as handsome as Lord Kartikeya.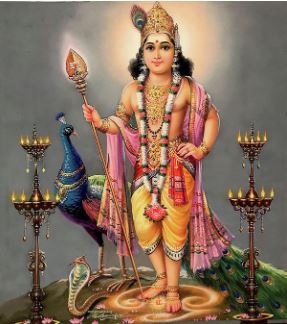 Full Moon Worship:
The full moon is the focal point of this festival. Girls raise the 'Chanda chakata' and offer prayers to the moon, symbolizing their desire for an attractive husband. According to local belief, seeing the 'Udila Janha' (the fresh moon just rising on the horizon) is said to ensure a young and handsome groom; a delay in witnessing this moonrise is thought to result in an older and less attractive bridegroom.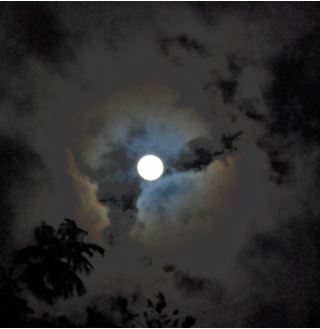 'Puchi Khela' Game:
'Puchi khela' is the signature game of Kumar Purnima. It involves a squatting position and shifting one's weight rapidly from one leg to another. In villages, 'Puchi' competitions are held under the moonlight, and schools also organize these competitions for girls. Various games, such as 'Puchi,' 'Bohu-Bohuka,' 'Bisa-Amruta,' are played, and songs like 'Phula Baula Beni' are sung in the moonlight.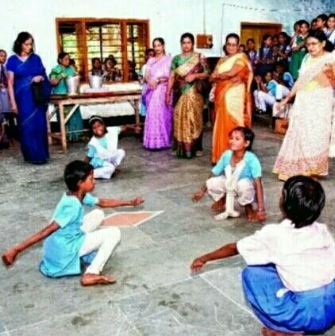 Delicious 'Chanda Chakata':
The 'Chanda chakata' is a delectable treat made from 'khaee,' jaggery, banana, coconut, ginger, sugarcane, talasajja, cucumber, ghee, honey, and milk. It is laid out on a 'kula' (winnowing fan) in the shape of a half moon and offered to the moon. Subsequently, it is rolled into fist-sized balls and shared among neighbors, adding to the festive spirit.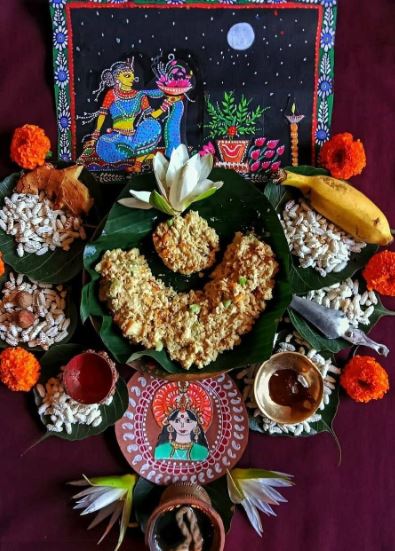 Kumar Utsav:
Kumar Utsav is celebrated throughout Odisha in honor of Kumar Purnima. The festivities include dance and music performances held across the state. These performances feature traditional Odissi recitals, dances to popular folk songs like "Kuanra Punei Janha Lo," presentations of the ten incarnations of Vishnu (Dasavatara), Sambalpuri 'Dalkhai' dance, and storytelling related to this Odia festival.
Commencement of 'Kartika' Month:
The month of 'Kartika' begins on the day after Kumar Purnima and continues until 'Rasa' Purnima. During this time, Lord Jagannath and Krishna are revered. A special dish known as 'Habisa dalma' is prepared using ingredients like moong dal, colocasia, green raw banana, 'oou,' and ghee, with no use of turmeric. This dalma is consumed once daily before dusk and becomes a staple diet throughout the month of 'Kartika.'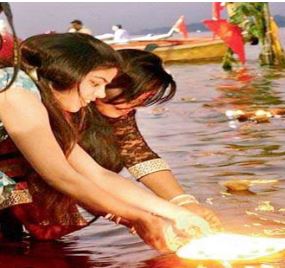 Kumar Purnima is a cherished festival in Odisha, marked by its rich traditions, games, delectable treats, and cultural celebrations. It not only celebrates the desire for an ideal life partner but also ushers in a spiritually significant month in the region's calendar.