Bhubaneswar/Cuttack, Oct 25: The five-day Durga Puja in Twin cities of Bhubaneswar and Cuttack came to an end with customary idol immersion following royal processions.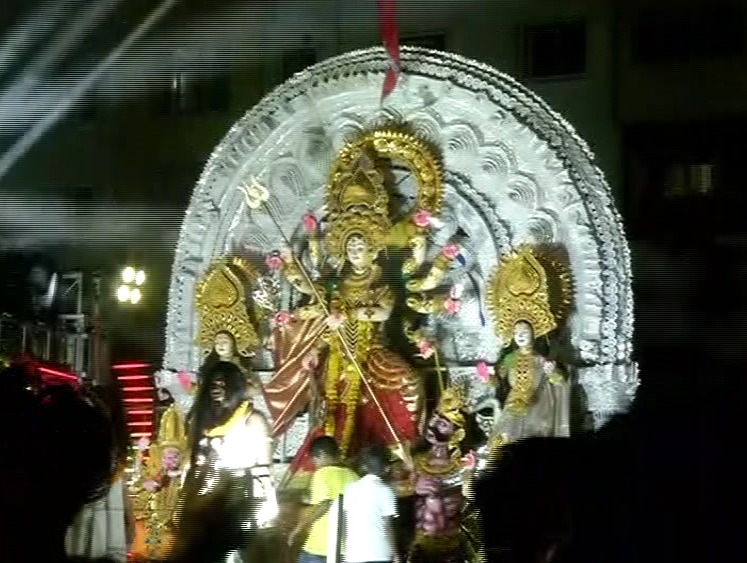 Amid restrictions imposed by the Commissionerate Police, the idols were taken to the temporary ponds created by the Bhubaneswar Municipal Corporation (BMC) and Cuttack Municipal Corporation (CMC).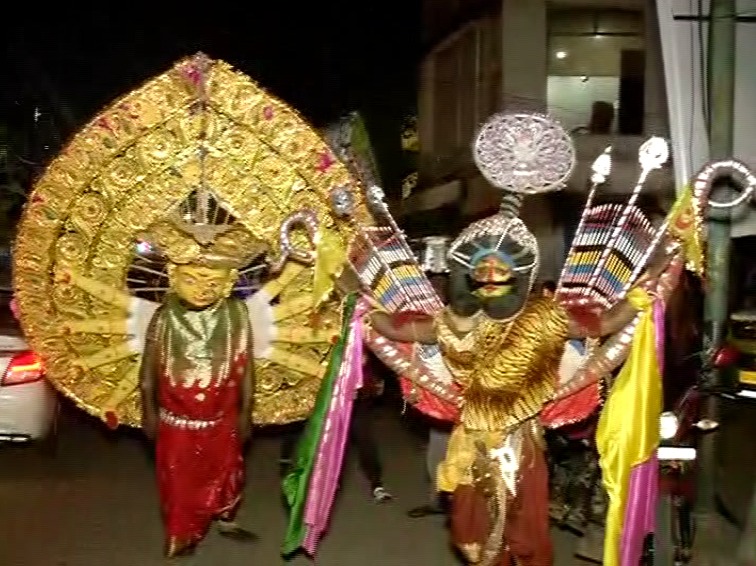 The BMC has set up two makeshift ponds for the immersion at Daya river and Bankual river ghats. The other two ponds have dug up at Kuakhai river bank on the outskirts of the smart city.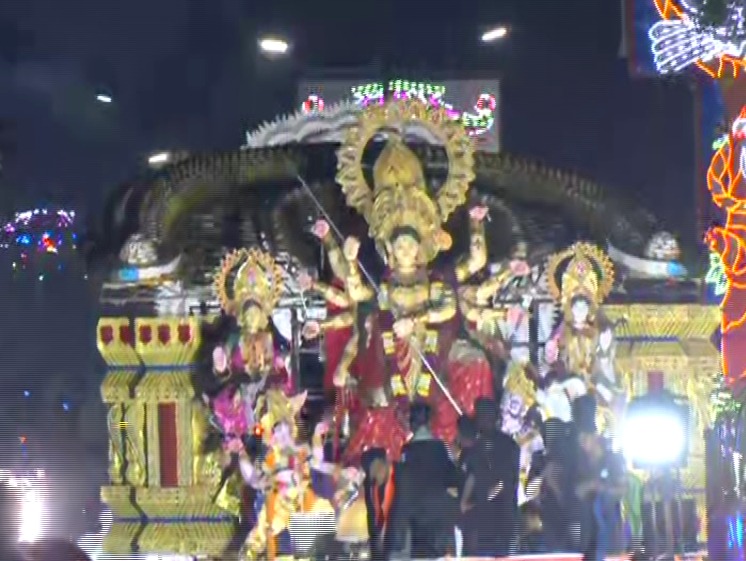 The immersion ceremony was conducted amid tight security arrangements. All leading puja committees had focused on traditional procession avoiding noise pollution.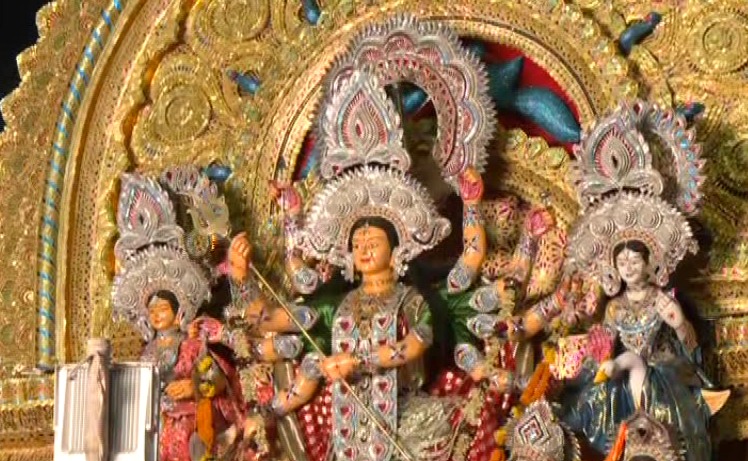 Similarly, the puja mandaps went to the Devi Gada in Cuttack with royal processions and completed the immersion procedure.
Pics from Cuttack