A video of attack on cop in Odisha misled as post-poll violence in Bengal by TMC
8/05/2021 at 12:27 PM
Bhubaneswar/ Kolkata, May 8: A video of a mob attacking policemen and breaking their van is doing the rounds on social media claiming that it is a post-poll violence by TMC workers in West Bengal.
The video showing that some people are attacking a police van, assaulting a police officer and then chasing him with sticks.
Claim:
Several politicians and IT cell members of a political party claimed that TMC supporters ransacking police van and attacking policemen who'd come to control post-poll clashes.
They allege that the law and order situation is deteriorating in the state with TMC coming to power.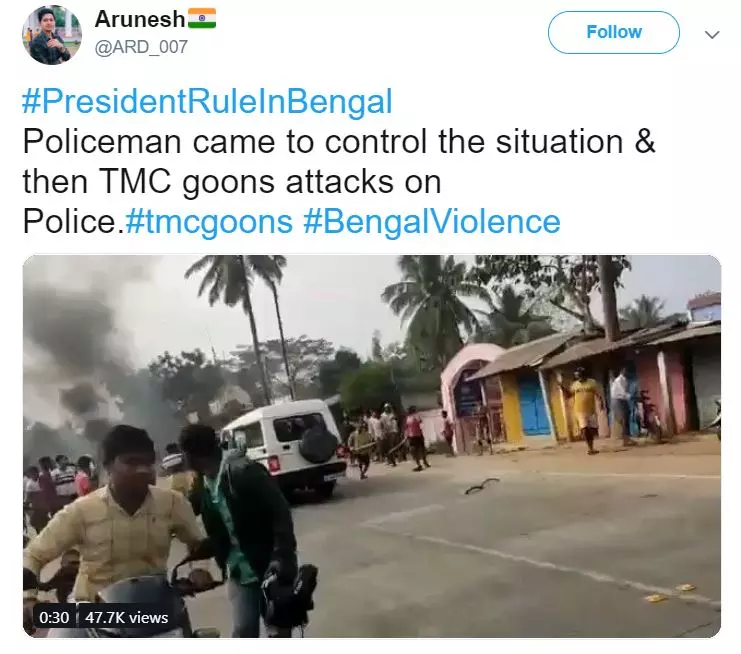 FACT:
According to a report of Prameya News, the claim along with the video is misleading. The video is of an incident that had taken place in January 2021 in Bhadrak district of Odisha where an angry mob attacked a police van and chased a police officer over the death of a youth. It is being shared with a false claim that it was post-poll violence that broke out in West Bengal after Assembly election results were declared on May 2.
Notably, the Mamata Banerjee led TMC registered a landslide victory in the elections with the party coming to power for the third time in a row.