Technology has always been a disruptor of the status-quo and creator of new paradigms. A humble wheel and plough kick-started agriculture and civilization took baby-steps. Compass made navigation easier and that helped in exploration and discovery of new lands. Invention of the steam engine changed the way we used to commute. Electricity made living easier. Modern medicines, antibiotics, vaccines saved millions of lives. Telephone, Telegraph, Radio and Television changed the way we used to communicate. The Internet and Mobile Phone impacted the form and speed of communication like never before. It impacted several areas. From trade, business to banking, from education to health services, from governance to collaborative trans-national research- almost every area was impacted. The latest entrant in the long list of disruptive technologies is Artificial Intelligence (AI), which is changing the prevalent practices of many areas including media ecology with great speed. New forms of journalism are emerging. New questions related to journalistic ethics are emerging in the light of intersection of AI and journalism. As it happens whenever a new disruptive technology emerges- many of us are overwhelmed. Some see the new technology as a 'destroyer'; equal numbers see the opposite. They view the new technology as the 'creator of a new world'. The truth probably lies somewhere in between and in our capacity and willingness to adopt it and adapt to its requirements.
Grass as the harbinger of autumn and Puja season
As the milky white flowers of 'Kash' (Kashtandi in Odia, Kahuwa in Assamese, Saccharum spontaneum) bloom near water bodies, river banks- you feel the soft footsteps of Autumn. It heralds the Puja season in the entire Eastern India- beginning with Ganesh Puja, climaxing with Durga Puja and ending with Saraswati Puja.
Kash occupies an important space in the cultural-visual landscape of Bengal and Odisha. In many Bengali and Odia films, swathes of Kash flower have been shown as a symbol. Remember the scene in Satyajit Ray's magnum opus 'Pather Panchali', where Apu and Durga run out into a sea of kash flower as the train approaches. Recently I came across a beautiful graphic on Raksha-bandhan, which had all these elements.
Kash, by the way, is a grass native to the Indian subcontinent, which can grow up to three meters.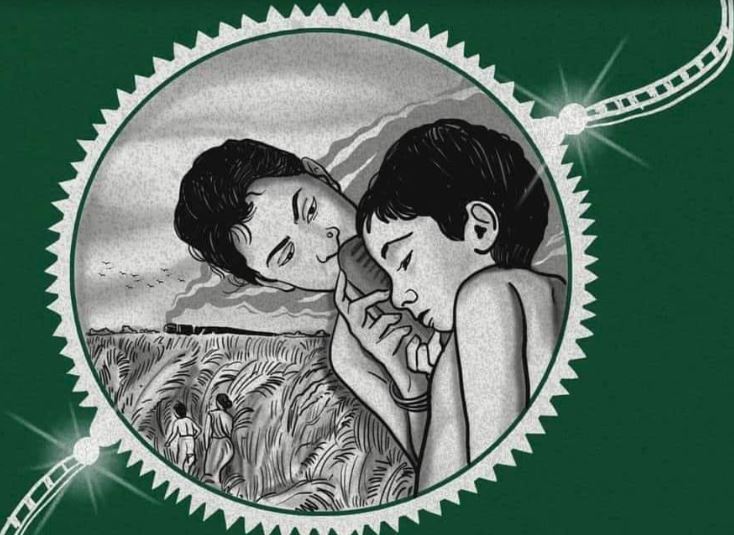 A Teacher's Pleasure
I am writing this on 5 September, Teachers Day as I am receiving messages from my former students. I have been a teacher for over 23 years.
It feels great to suddenly meet an old student after long years. The pleasure doubles when you meet his/her kids.
It was a pleasant surprise as Madhavika, my student at IIMC, Dhenkanal in 2005-6 came to meet me in a moving train. 'I saw you getting in', she said, 'Sir, my daughters are interested to meet you'. We are sitting in the next compartment.
Little while after, she comes with her two pretty daughters, the eldest of 10 years and studying in class V and the youngest 5 years, studying in class I. They were wearing identical frocks. We had a lively chat. I knew that they were enjoying their school life in Bhubaneswar even better than the USA, from where they joined only six months ago. They were particularly amazed to learn that 'Mummy ki vi teacher ho sakta hai.'
Want to buy a plot on the Moon?
After Chandrayaan 3 landed on the moon, jokes are doing rounds that builders are advertising for 'earth facing' 3/4 bedroom flats on moon.
But a quick google search showed that there is actually an organisation which has been selling land on the moon since 1998. The legal standing of the organisation is unclear. But there are people with surplus money who are buying/gifting land on the moon. Check out this website: lunarregistry.com
But be very careful before you shell out your hard earned money.
Truth- on a banyan
Once in a while you find profound truth at the most unlikely place. I found this - printed on a round neck banyan. It reads: 'Nirlajyam Sada Sukhi'. Shameless is always happy. Look around, you'll realize how true it is.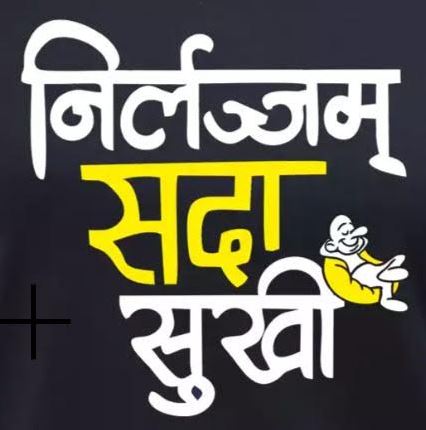 Tail-piece: Natural Disasters
Overheard at a tea stall:
No one teaches a Volcano how to Erupt....
No one teaches a Tsunami how to Rise...
No one teaches a Hurricane how to Sway...
No one teaches a MAN how to choose a "WIFE"......
Natural Disasters Just Happen !!
Disclaimer:
This is the personal opinion of the author. The views expressed in this write-up have nothing to do with www.prameyanews.com.