New Delhi, Oct 8: Prime Minister Narendra Modi on Sunday sent his best wishes to air warriors and their families on the occasion of Air Force Day.
"Best wishes to all air warriors and their families on the 92nd Air Force Day. India is proud of the valour, commitment and dedication of the Indian Air Force. Their great service and sacrifice ensure our skies are safe," PM Modi wrote on X.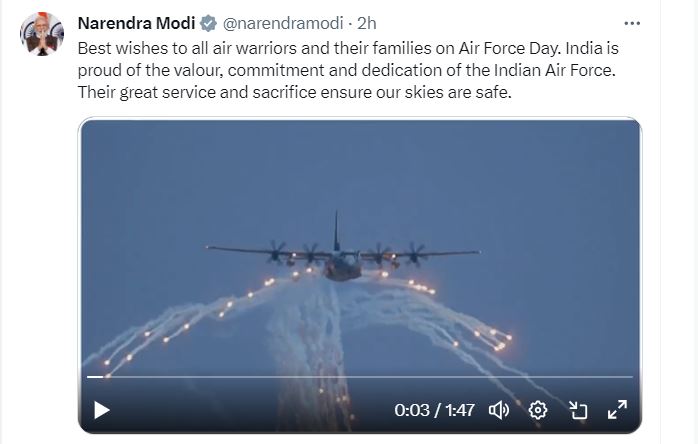 Earlier in the day, Chief of Defence Staff General Anil Chauhan said that the Indian Air Force is poised to embrace the challenges of the 21st century, with a commitment to modernisation, innovation, and international cooperation.
(IANS)